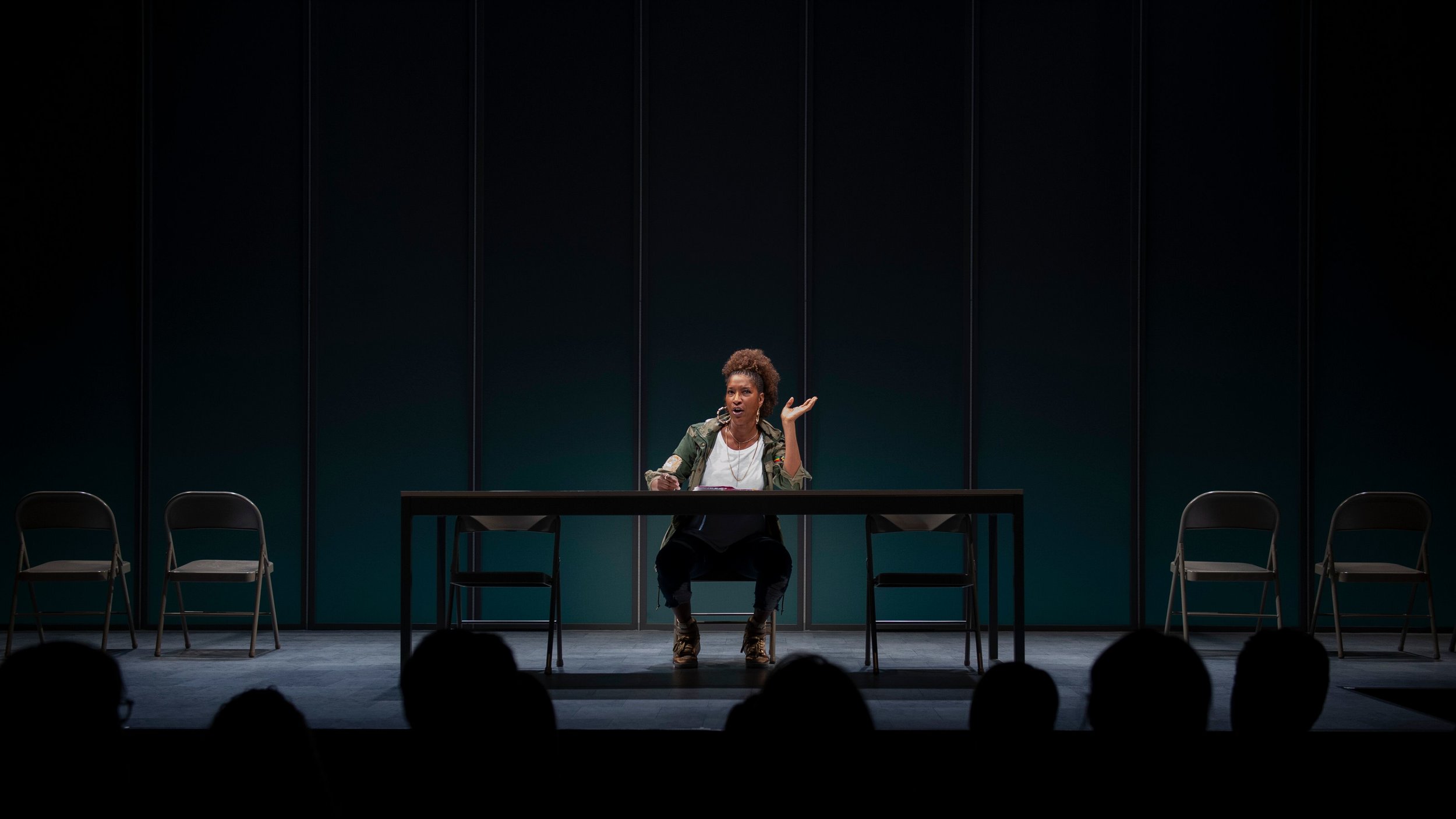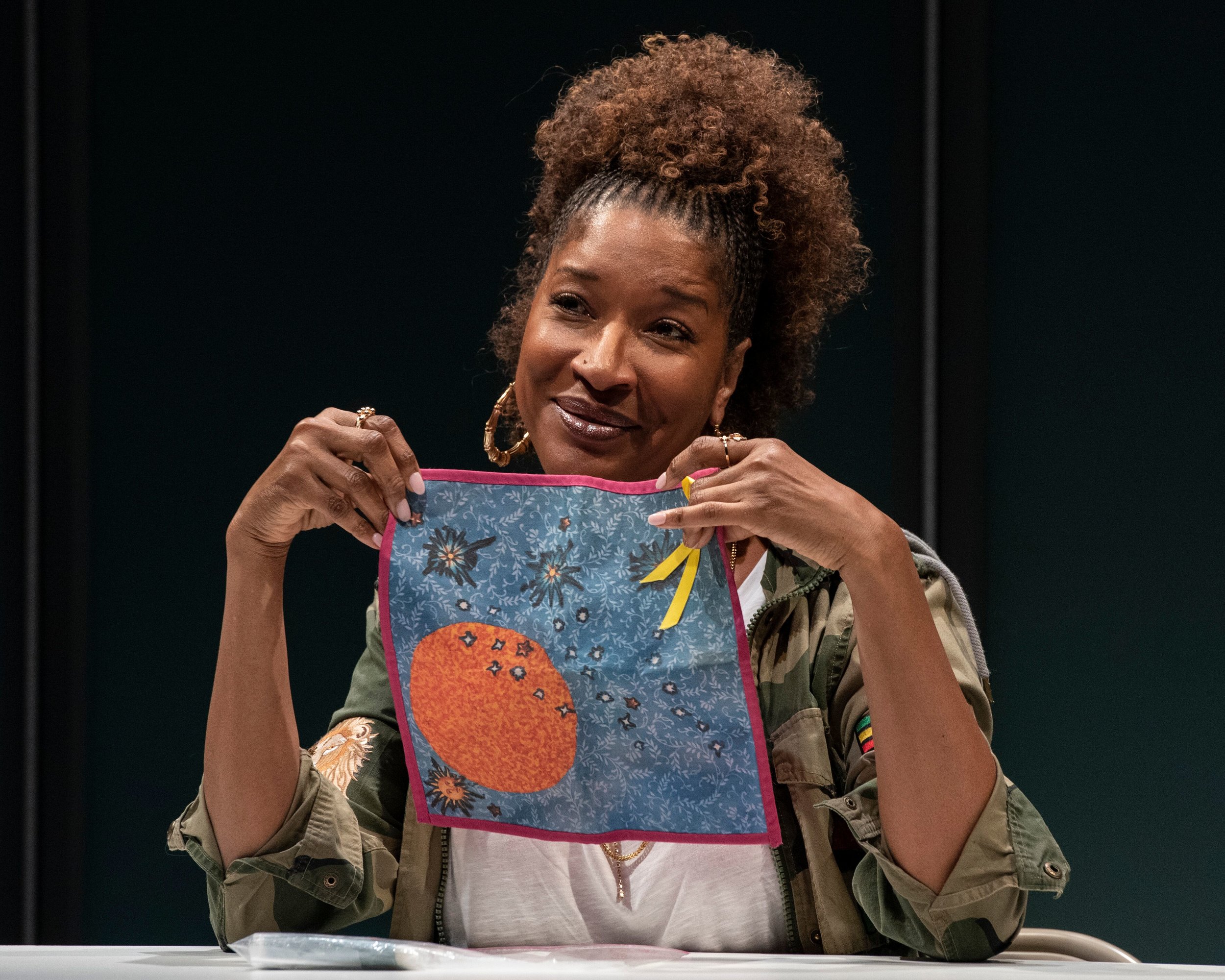 Inspired by her decades-long work with prison populations, including on the notorious Riker's Island, Liza Jessie Peterson's timely and urgent one-person show unpacks the human impact of mass incarceration in America. Fearlessly funny, smart and provocative, The Peculiar Patriot traces the migration of systemic injustice from the plantation to the prison yard.
Betsy LaQuanda Ross is a self-proclaimed "peculiar patriot," who makes regular visits to penitentiaries to boost the morale of her incarcerated friends and family. Betsy is both victim and victor of this country's prison system and her story turns statistics into achingly relatable stories, drawn from the experience of more than 2.5 million people behind bars.
The play was developed beginning in 2003 with performances in more than 35 penitentiaries across the U.S. and incubation at Hi-ARTS in 2016. Hi-ARTS and National Black Theatre joined forces to produce the acclaimed world premiere in September 2017, working with more than 10 grass-roots organizations in criminal justice to help empower and inform the community.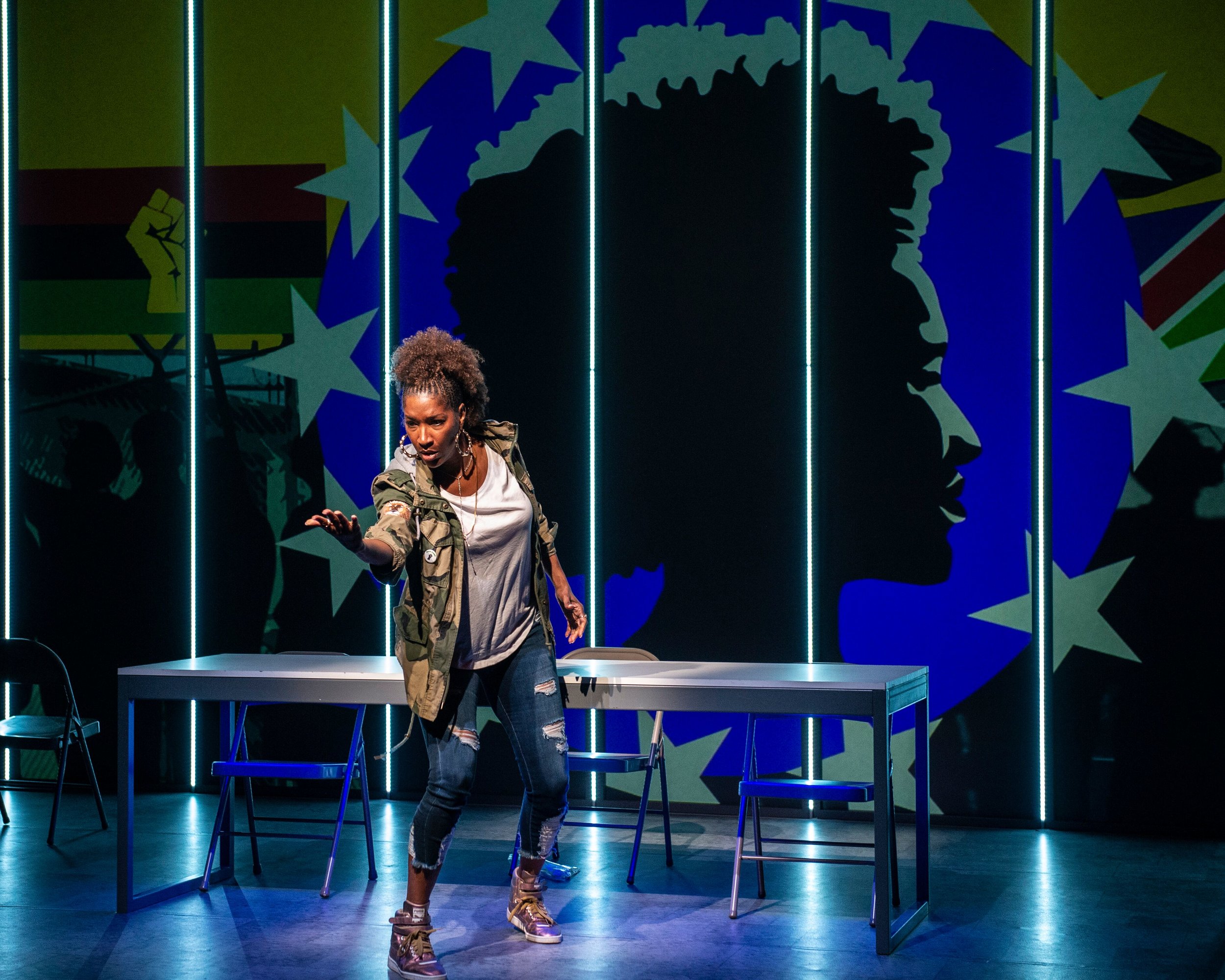 "As both a writer and a performer, Ms. Peterson knows how to wield tenderness to leaven despair…this is a comedy about a tragedy, and a patriotic call for reform."
- The New York Times
"Betsy has a big heart, a wide-awake conscience, and a gift for offering scalding opinions in vividly memorable language. She is an endlessly engaging narrator."
- Boston Globe
"It's easy to look at statistics and become exasperated that the nation's drug policies and penal systems exhibit a structural racial bias that runs so deep that it seems as if no one individual, even well-placed and with the best of intentions, can fix it, but it may take art like The Peculiar Patriot to portray its impact on the millions of LaQuanda Rosses who simply love someone convicted of a crime."
- DC Metro Theatre Arts
"The best way to truly care about a nation is to heal it, and Liza Jessie Peterson's solo play... is a gorgeous part of that work"
- Time Out New York
"An absorbing theatrical experience that allows you experience laughter, anger, inspiration, and hope all in one."
- BroadwayWorld
"Peterson's spellbinding ninety minute journey slides by far too quickly. Her talent is undeniable, her moral clarity unshakable, and her call to action clear."
- DC Theatre Scene
National Black Theatre & Hi-ARTS production of
The Peculiar Patriot
Written and performed by Liza Jessie Peterson
Directed by Talvin Wilks
Set & Lighting by Maruti Evans
Projections by Katherine Freer
Sound by Luqman Brown
Costumes by LaToya Murray-Berry
Props by Belynda Hardin
Show Manager: Brad Learmonth
Produced in Association with Jennifer Sklias-Gahan
The tour of the work is done in support by the Art For Justice Fund